Scenario
Caravan manufacturers Bailey Australia produce over 7000 caravans and motorhomes each year. As each caravan comes off the assembly line, they are thoroughly checked by the quality assurance manager prior to being sent to their dealer network.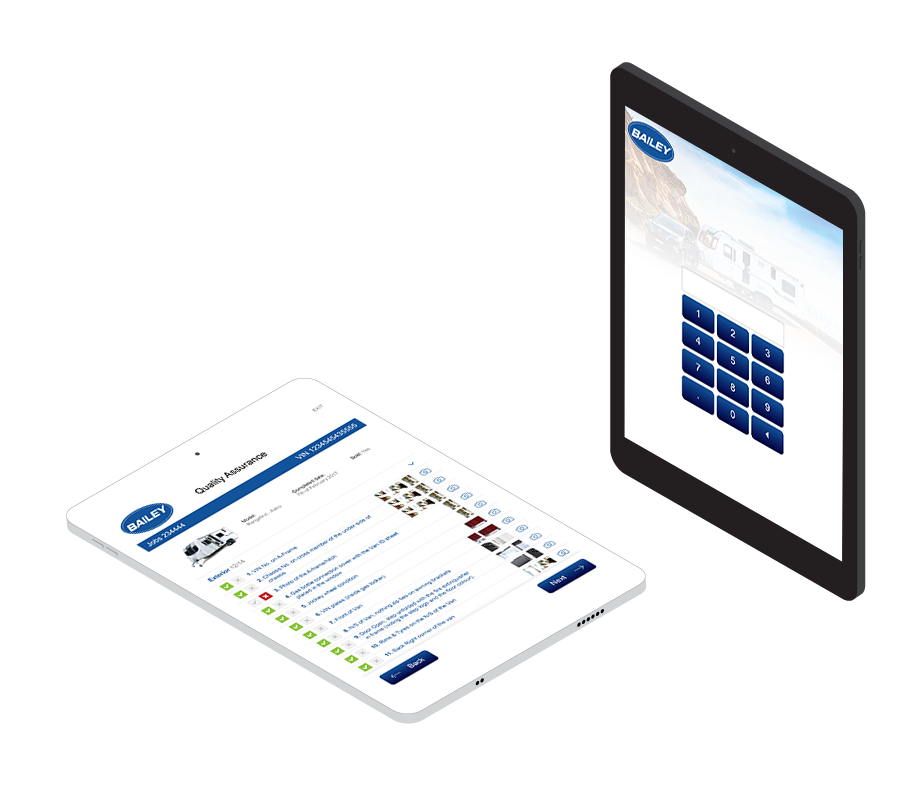 The Process
This process was a paper-based form where the inspector would manually check-off the specific items accompanied with hand written notes.
The reports were then keyed into a series of Excel spreadsheets. This process was time-intensive and heavily out-dated, placing restriction on business growth.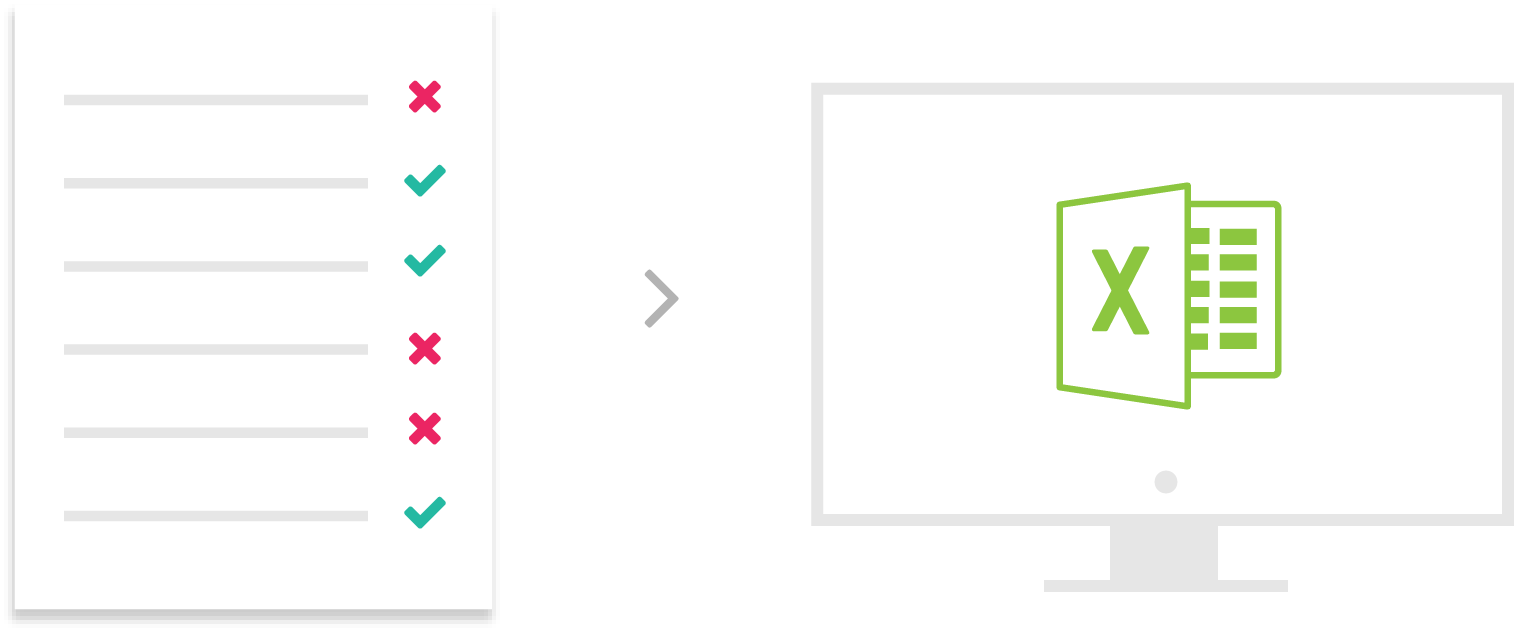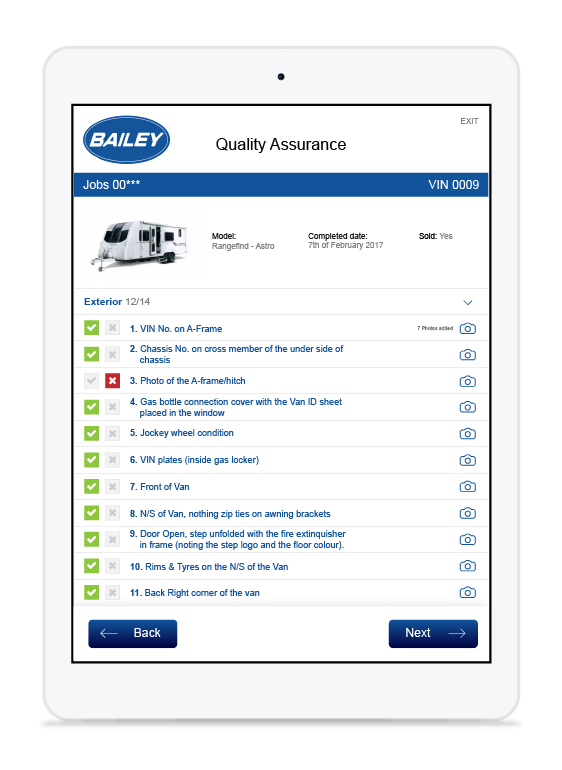 Solution
Working together with the production manager, the quality manager and the information officer we were able to create a tool that would electronically capture the quality data as well as take photos of each item.
Result
The result was a tool delivered on an iPad identifying the caravans ready to be checked. The user then simply ticks the pass or fail box for each item, attaching the photo evidence supporting his decision.
With each item that does not pass, the user can select the reason from the pull down menu with an optional description box to further explain the fault. The information is then electronically transmitted to the production manager.
Once all items are passed, results are sorted into the database along with the attached photos. This data management system was entirely integrated with their existing photo repository system and has proven to be a valuable asset for servicing warranty claims.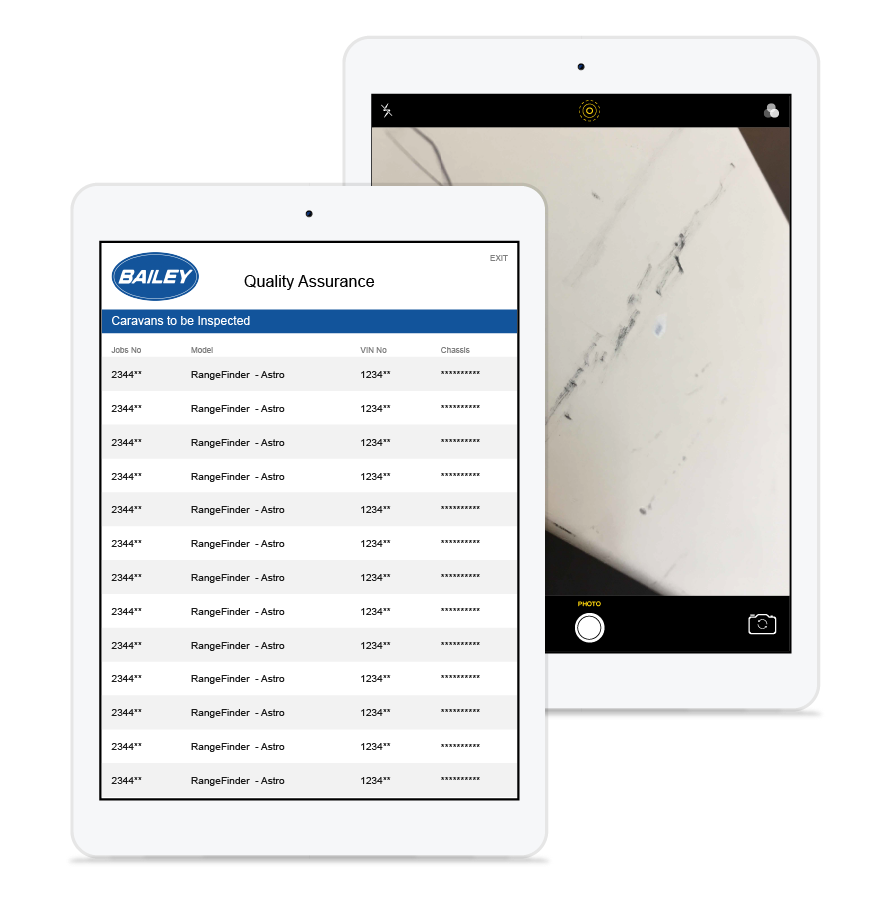 Our Services
FileMakerTM Pro Advanced database development
Bespoke database systems
Web systems development
App development
Address
PO Box 8609
Armadale
Victoria 3143
Designed and Developed by

Carbon Data Solutions
Logos & product names copyright of their respective owners
See our Terms & Conditions